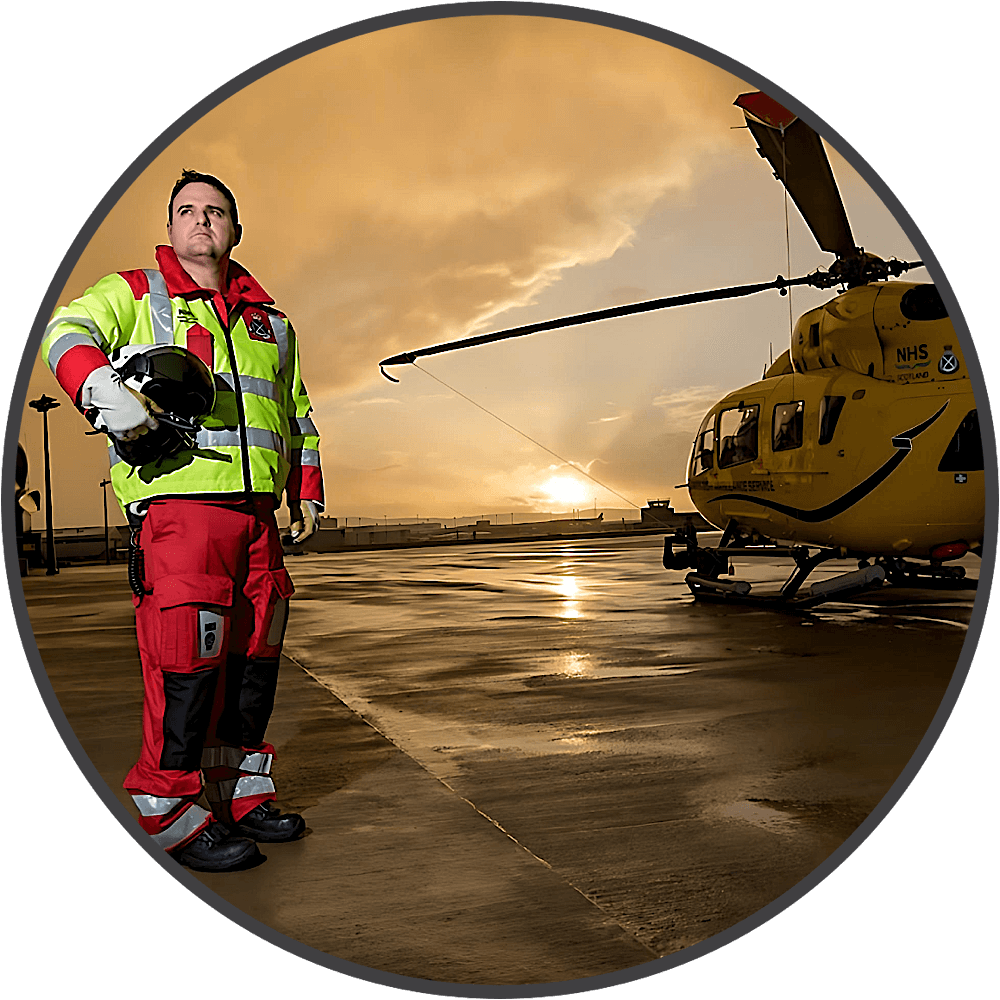 Paul Swinton
National Education Lead | Co inventor of SCRAM™
Discover how better design can improve performance and save lives. Join me in exploring enhancing healthcare through design, and gain exclusive access to SCRAM™, new collaborations, and upcoming product releases on this site.
Hi, my name is Paul Swinton, and I have a passion for designing high-performance solutions for critical care and retrieval medicine. With over 20 years of experience in emergency medical care, I am an accomplished paramedic who has worked on the road, in emergency departments, and as a flight paramedic in both South Africa and the UK.
Currently, I serve as the National Education Lead for the Scottish Air Ambulance Service and a HEMS paramedic involved in critical care and retrieval medicine. I co-invented SCRAM™ (Structured CRitical Airway Management)  an innovative solution that significantly enhances emergency airway management, which is now widely used by high-performance teams in both hospital and pre-hospital settings globally.
In addition to my practical experience, I hold an MSc in Trauma Sciences (Military and Humanitarian) from Queen Mary University of London and completed the Diploma in Immediate Medical Care from the Royal College of Surgeons Edinburgh. I conducted research on the impact of drug and equipment preparation on pre-hospital emergency anaesthesia procedural time, error rate, and cognitive load. I also contributed to studies evaluating SCRAM™ against standard practices at the Royal London Hospital and the Royal Hospital for Children and Young People in Edinburgh.
There is a new addition to the SCRAM™ portfolio. Surgical SCRAM™ is a brain-friendly tool designed to improve safety and the efficiency of emergency surgical interventions outside the operating theatre, providing the clinician with a system that enhances human performance by reducing cognitive load, time to intervention and error during these rare high-acuity surgical interventions. 
 My dedication to enhancing emergency airway management on a global scale is demonstrated by working with Professor Scott Weingart to create two new co-branded products now launched in the USA.
 When I am not working, I enjoy snowboarding, training my black Labrador and new puppy, and spending quality time with my family.
| "Enhance Healthcare Through Design"